Summer season is on its peak from now onwards and people are very much tired off from the hot weather. This is the month of March and still lots more to come in the month of April & May when heat touches your feet & will compel you to search for a cool destination. The weather is extremely hot in the summer season and it's quite difficult to survive without a cooler or AC in home. The northern part of India burns like steel in the foundry of any factory which makes us feel like SUN is just above our head and trying to burn our body. Not only in the northern part but also some parts of the southern India experience the same weather which is intolerable to a high extent. So, a big question arises here is that "How to survive in this warm weather and how can we get relax ourselves for some days?"
Well! Apart from the hottest places of India, some soul touching places are also there which remains cool all time and can make you feel refresh. It's obvious that you don't want to stay in the hot weather if you get the chance of visiting the most eye capturing places of India. Are you finding difficulty in getting the best holiday destinations in India? Beat the tumult by knowing about the best holiday destinations of India where the climate is according to your thinking and can make your feel refresh. You might have thinking about relaxing at the corner of some beach or at the hill station. Isn't it? Let's take a look at some popular holiday destinations of India which could make your summer vacation an unforgettable one with your family, friends or the most lovable one. So, without further discussion let's talk about the destinations which could take you at some another world
1. Ladakh:
Some of the places in India where you will feel that nature is welcoming you and offering you the best possible delight that can enchant you at the instant you reach there. Ladakh is so called like that where the beauty of nature can be seen by yourself all around you. The cool climate and the snow around you will touch your soul. The scenery of Ladakh will just stuck you at a single point and will start thinking off how to express it in your own words. That instant would be like you have no words to speak about its beauty. The road to Ladakh is very adventurous and you'll explore some of the beautiful lakes, lofty mountains & vast barren valleys.
At the extremes of Ladakh, you'll experience different temperature both at summer and winter. This makes it the most alluring place especially in summer. At summer, this place is turned like a magical land which is covered by snow and looks like it speaking with the tourists of this destination. A motorcycle trip to Ladakh is what explores its beauty and will help you to enjoy every moment of it while traveling.
Snow capped mountains, burnished mountainous terrain, entire landscape of Ladakh and sparse vegetation makes Ladakh the most viewed holiday destination for the tourist and this is what makes it special. The zeal of people towards visiting Ladakh is possible by traveling in motorcycle. A motorcycle trip to Ladakh by renting it can help you to enjoy every moment of it at its huge extent. The beauty and the climate of Ladakh is no more kept as a secret holiday destination as it is now comes in the category of best tourism in India.
2. Sikkim: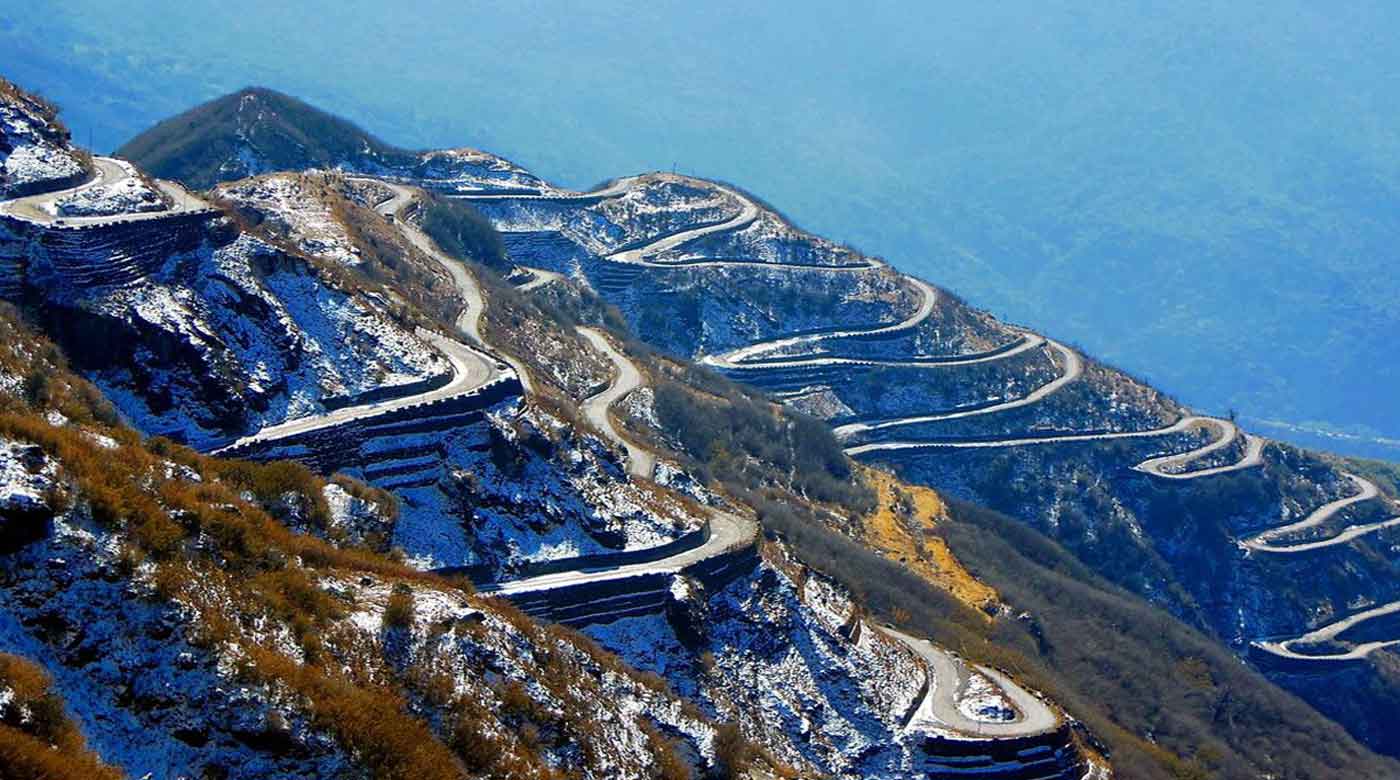 It is another tourist destination which is still unexplored by the people. It is in the North east region which is covered by the majestic Himalayas and the gushing Teesta River can be seen till the end of its land. As it is still uncovered by the people it makes it more appealing destination for the travelers who wants to be there in their summer holidays.
Some of the mesmerizing places of Sikkim that could leave a huge impact on your mind and soul are cascading waterfalls, Buddhist monasteries, high altitude lakes, unexplored caves, lush valleys & Himalayan trekking trails are the best places that makes it the most ideal holiday destination for families and friends. The lush valleys of Himalayas and the view of Kunchendzonga at the morning when Sun rays fall on it give it a beautiful look. The paragliding view at the month of October & November will induce an urge of experiencing it for once. Even the Rumtek Monastery pictures the religious & cultural interactions of Tibetan Buddhism. You can explore different places of Sikkim by hiring a car from a local shop or by going online and using any rental website.
3. Manali: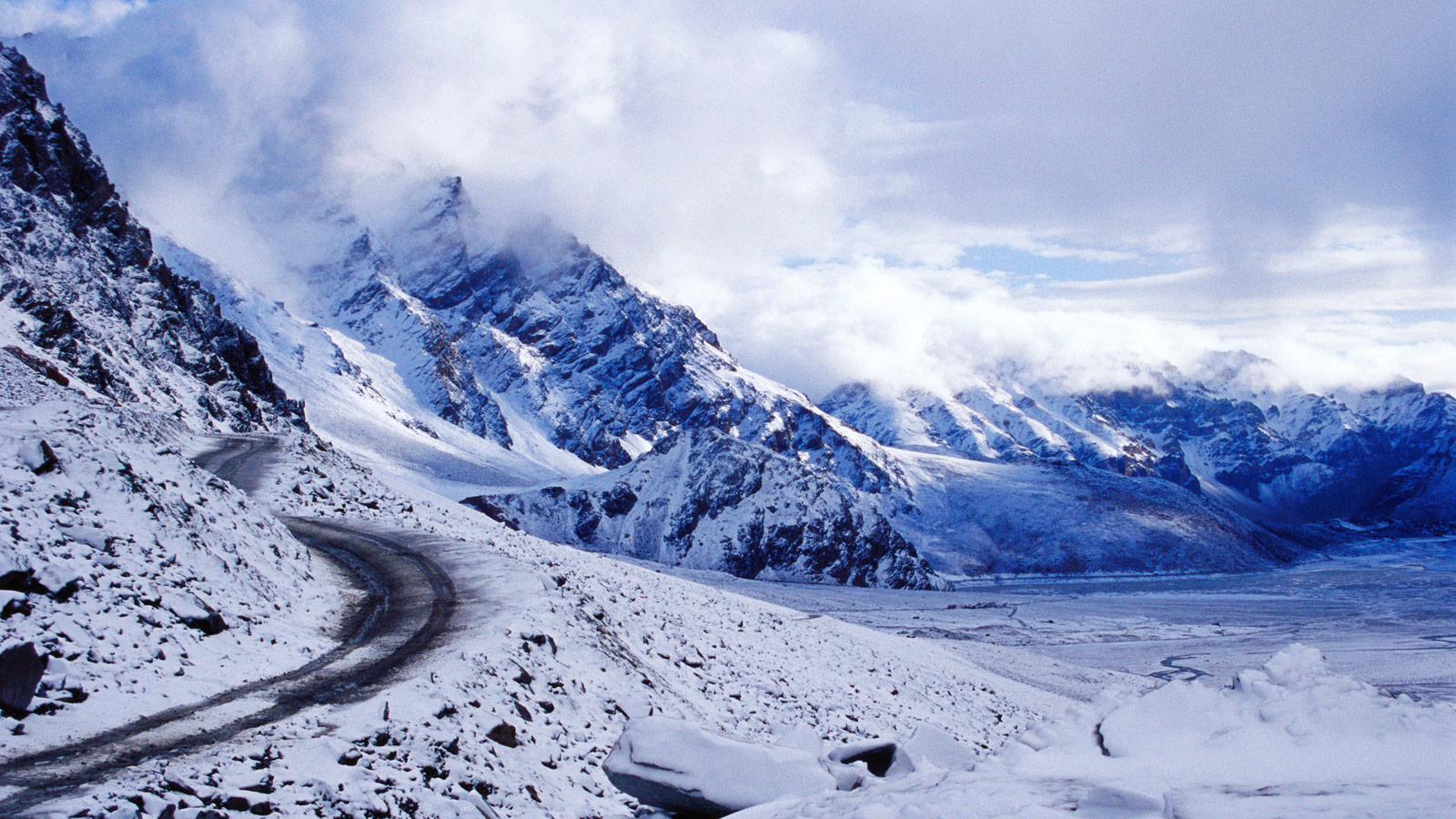 This place is being known by Pir Panjal & Dauladhar range of Himalayas which makes beautiful scenery & gives a spectacular view of its greenery and mountainous range. Manali is in Himachal Pradesh which is the best holiday destination that must be visited in the summer days. The gurgling water streams & an array of mountains make Manali the finest tourist destination for all time.
The enjoyment at the time of skiing with the addition of mind blowing adventurous sports like zorbing & trekking, white water rafting, paragliding will make feel like you are a part of Manali & you'll never wish to move back from this place.
4. Kashmir :
Kashmir is also known as the Jannat of India i.e. Heaven of India. This places is somewhat like heaven is in front of you and can feel it. Nature wants to talk with you and treats you like mother who is calling you to sleep in her lap. The verdant paradises of Kashmir i.e. Pahalgam in Kashmir Valley, Srinagar & Gulmarg offer tranquil retreat & offers you some beautiful sightseeing which makes you feel like nature is walking with you all time. The Shikara rides & the most beautiful Mughal garden will attract you at the instant you touch your feet over the land there. Kashmir is bountiful of nature and this makes it the most popular tourist destination among all others in India.
5. Ooty : 
A place far from the hectic schedule and the tiresome jobs of life which makes you feel that you are in another world. The charismatic climate, the all around greenery and the beautiful scenery of Ooty will make your day at this marvelous holiday destination. If I am talking about holiday destinations then Ooty is in the top list among others as people praise it as the best place to visit in any season. The Botanical garden of Ooty is very famous which speaks about the nature's existence over here. The better view of this small city can be experienced by traveling on a toy train (The Nilgiris Mountain Railways) where your eyes will get stunned by viewing the beauty of nature & it would be much better if you could manage to sit at the left side of it.
The Thatched roof churches, lush surroundings, bijou fenced flower gardens and the pretty cottages would make you forget everything except the essence of nature. Various lakes, tea plantations, waterfalls and most importantly the Tiger hill are the best attraction point of view of this holiday destination. The best time to visit Ooty is from October till June which makes it the most evergreen hill station ever.
6. Munnar: 
If you want to see heaven Munnar comes next to Kashmir. It is in Kerala and one of the finest tourist destinations in India which is stunningly mesmerizing. The cloud seems to be touching your feet and the sky is visible in front of you. This place is blessed with tranquility, attractive scenery & a nice cool weather. It is situated at the top of 6000 feet above sea level in Idukki district.
Munnar is a very silent place which is far away from the stress full life of the city. The confluence of three rivers Nallathanni, Madhurapuzha & Kundaly makes it the most beautiful view of this city. The picturesque location and the aroma filled air attract the tourist towards this holiday destination in masses. Not only this, but the adventurous opportunities of Munnar like fishing, trekking, boating, mountaineering, cycling & elephant rides makes it the most popular holiday destination for tourist.
These are some of the finest holiday destinations of India where you must plan a trip on your summer holidays. These places can change your hot days in to a cool one and can make you feel refreshed from the crippy weather of summer. A better way to explore different destinations of these places is by 'hiring a car, bike or scooter from any rental sites directly. This would assist you to enjoy the best moments of your holidays in a weather that you want to experience it once in your life.